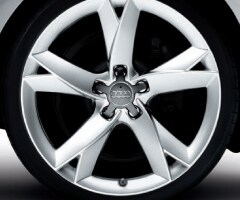 TIRE PRICE MATCH GUARANTEE
Why purchase tires anywhere else?
Replace your tires with confidence at Audi Raleigh. You may choose from original equipment tires (OEM spec carries Road Hazard) or many other major brands available.
Audi Raleigh offers a money-back guarantee on all tires. We will match any advertised tire price for 30 days from the original purchase date. If you find a lower price we will reimburse you the difference.
To ensure the best tire wear we will perform a FREE wheel alignment inspection with the purchase of any tires. If the alignment is out of the manufacturer's minimum specification there will be a fee of $125.00 to correct (Q7, A8 and R8 slightly higher).