Audi Wheels and Tires
Raleigh, NC
Audi Raleigh Saves You Money on Tires. Our Price-Match Guarantee Ensures It.
You benefit with an extensive tire inventory plus a price-match guarantee.* Additionally, factory-trained, certified technicians install and balance your tires. That's peace of mind.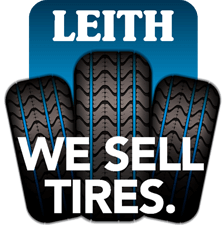 Benefits of New Tires
• Improves fuel economy
• Better steering and control
• Brake more evenly
• Minimize the risk of blowouts or flats
• Eliminate heavy spots and vibrations
• Overall smoother ride
Audi Dealership Approved Tires
Audi Raleigh offers a tremendous selection of tires specifically made just for Audi vehicles. Only tires that succeed in meeting Audi's standards for safety and handling characteristics are given the title of Audi Approved tires. Audi Raleigh takes into consideration proper speed rating, load index and size of your vehicle when selecting tires. Whether you drive an A3, Q5, R8, allroad or any other Audi model, our staff of experienced technicians will perform an extensive evaluation and determine which tires are best suited for your vehicle to provide you with superior performance and comfort. The Audi Raleigh Tire Center includes the approved, recommended brands to deliver the best driving experience: Continental, Pirelli, Bridgestone, Dunlop, Goodyear, Michelin and other brands.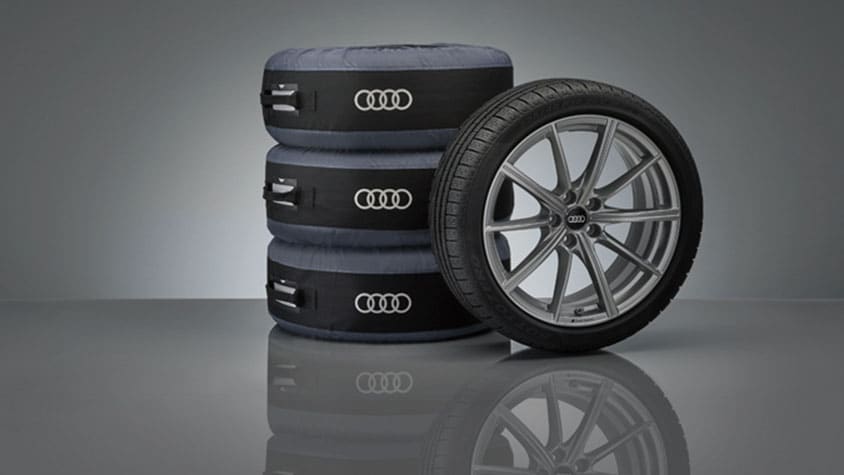 Audi Dealership Approved Wheels
Following the Audi standard of design, every exceptionally styled wheel is specially made to fit each individual model. Plus, take advantage of Audi Original Tires to keep the performance look going all year long.

To help ensure performance and strength, Audi Genuine Wheels are subjected to a rigorous battery of tests including corrosion resistance, uniformity (to prevent vibration), and durability (to help endure impacts). Browse a full selection of wheels by size.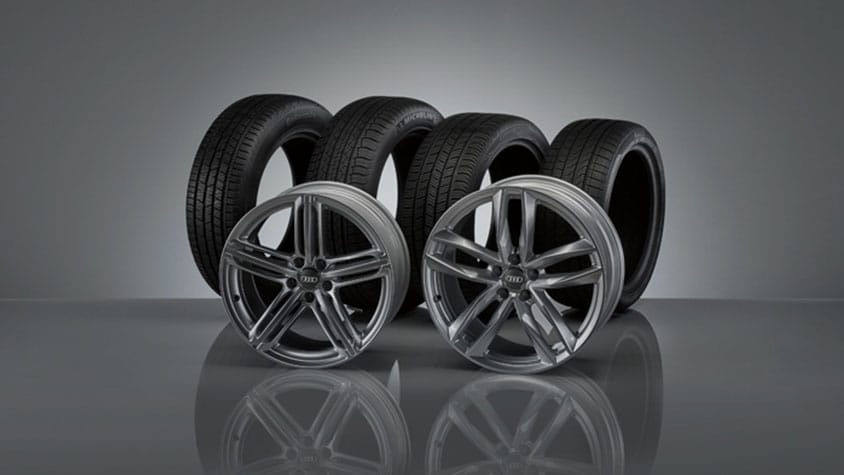 A Lifetime of Benefits
At Audi Raleigh, we offer a price-match guarantee* and free tire alignment checks with every service visit. Having your tires balanced every 3,000 to 5,000 miles is important because it keeps the tread wearing evenly and minimizes the risk of blowouts or flats. Without proper balancing, heavy spots will develop leading to vibrations and an unpleasant ride.
Tires from Audi Raleigh
There's no better place to go purchase new tires and maintain the life of your tires than the dealership where you purchased your vehicle. We understand the complex engineering of your vehicle and will offer you expert advice to make the best decisions. You can completely trust our certified technicians to provide you with the highest quality service for your vehicle and the right tires that offer you a safe and enjoyable ride.
Why buy tires from the dealership?
• Price is equal or less than independent service shops
• Factory-certified, genuine parts
• Factory-trained and certified technicians
• Leith service history kept on file
• Maintain comprehensive vehicle history for optimal trade value
• Free comprehensive multi-point inspection
• Authorized warranty repair facilities
• Highest technically trained staff in the Triangle
• Highly trained technicians with the most education and experience in the Triangle
• Exclusive email service offers
• Loaner vehicles available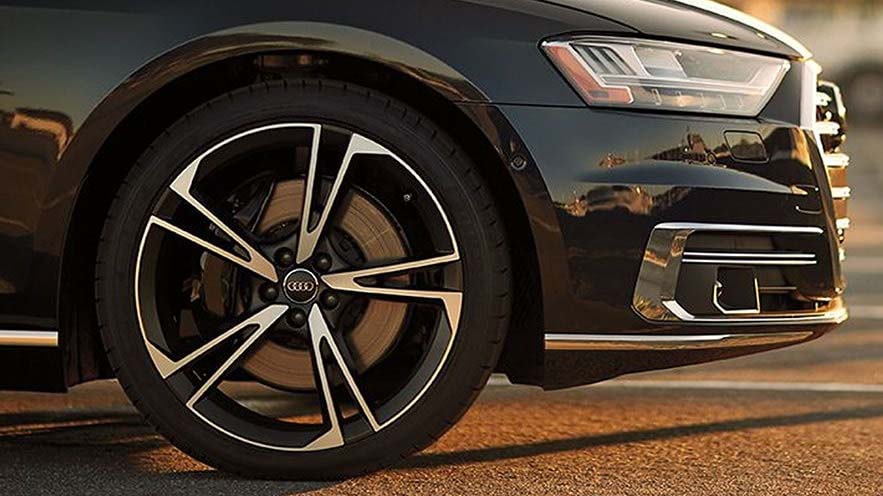 *Written documentation with identical brand and part/SKU numbers must be provided.