Audi Oil Change
Raleigh, NC
The Dealership Difference
One vital step to keep your car in good condition is regularly scheduled oil changes. When your car, truck, or SUV is operating, the oil undergoes thermal breakdown due to high temperatures. When this occurs, it creates unnecessary premature engine wear. Oil is crucial to a working vehicle, especially clean oil. When the oil is not replaced and these parts wear each other out, that's when it gets expensive. Having your vehicle's oil changed at Audi Raleigh rather than an independent shop will benefit you the most and is in the best interest in the care and longevity of your Audi vehicle.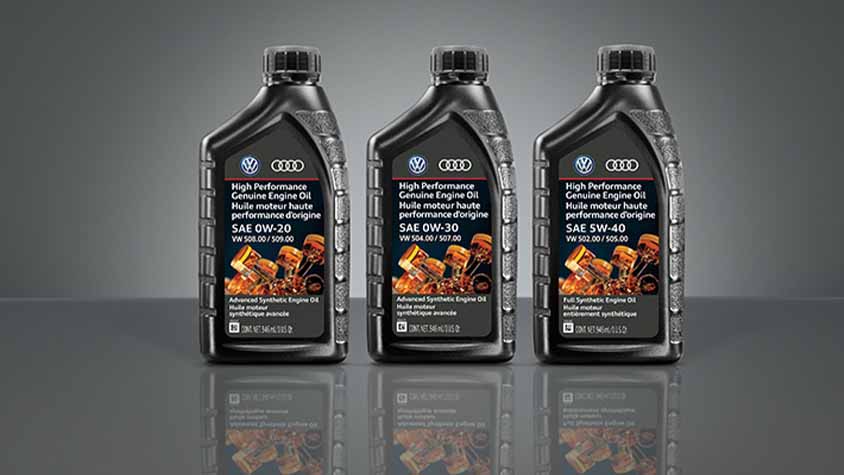 Benefits
Price is equal or less than independent service shops.
Factory-certified, genuine parts.
Factory-trained and certified technicians.
Factory oil filter designed specifically for your vehicle.
National Service History from all Audi dealers.
Genuine Audi Motor Oil.
Maintain comprehensive vehicle history for optimal
trade value.
Authorized Warranty Repair Facility.
Free comprehensive multi-point inspection.
Free Alignment Inspection during every service visit.
Complimentary shuttle service available.
Complimentary Service Loaner Vehicle.
The highest technically trained staff in the Triangle.
Exclusive email service offers.
Special deals & coupons available.
Most manufacturers recommend an oil change every 3,000 to 7,000 miles. This large difference comes from the effects of driving habits and the age of the engine. High-speed driving, dirt roads, frequently carrying heavy loads, and stop-and-go driving all contribute to your engine needing extra lubricant more often. Additionally, older cars with high mileage need added attention as well. Audi recommends a synthetic oil change every 10,000 miles on its vehicles. This provides value to you, compared to the cost of conventional oil changes every 3,000 to 7,000 miles. Our factory-trained technicians who perform oil changes are highly experienced. At Audi Raleigh, we use only Audi genuine parts and genuine Audi Motor Oil. This benefits the life of your vehicle by increasing engine efficiency, improving fuel efficiency, offering better overall engine protection and is certified to meet the high standards of Audi vehicles. All of these benefits allow your Audi the opportunity to perform at its absolute best. During an oil change, the technician visually inspects fluids and components, checks air pressure in tires, checks brake system, steering and suspension, tops off all fluids and changes the filter. Refer to your owner's manual for information on when to bring your vehicle in for maintenance service. It's very important to always complete scheduled service on your vehicle.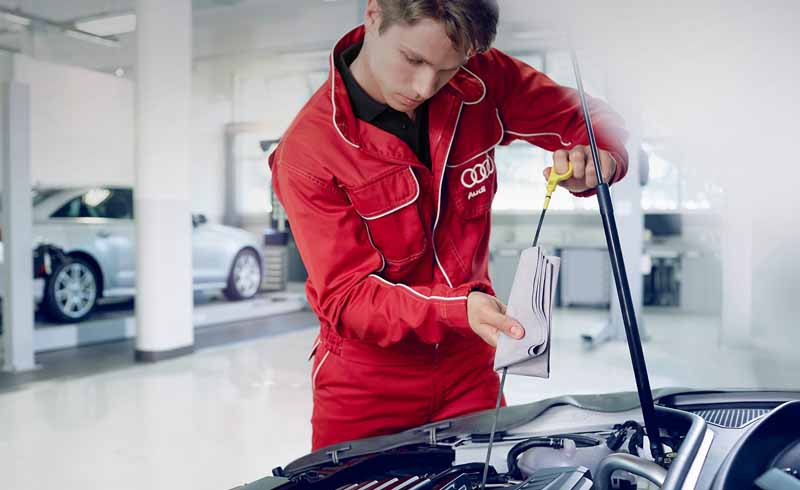 Service Plans
Audi Care and Audi Care Plus
Premier maintenance for your Audi at an exceptional value.
Enjoy convenience and peace of mind with prepaid scheduled maintenance.
Audi Care can be purchased on vehicles prior to their 15,000 mile service at a reduced rate of up to 24% off the retail price and Audi Care Plus on vehicles prior to their 55,000 mile service. This covers all the manufactures recommended maintenance. Audi Care will cover your 15K, 25K, 35K and 45K services. Audi Care Plus will cover your 55K, 65K and 75K services. If you have questions about maintenance, a member of Audi Raleigh service staff will be more than happy to assist you.